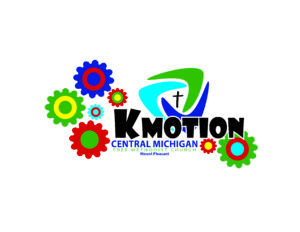 SUNDAY MORNINGS:
9:30 a.m. – Kids Growth Group
10:45 a.m. – Celebration in Worship with parents until
Children's Church for ages Kindergarten to
2nd grade downstairs in the Kid Zone.
6:00 p.m. – K-Motion in the Family Life Center
Sunday Morning Nursery – A safe environment for newborns to four year old to spend a Sunday. A trusted care giver will be available from 9:45 until 12:00 pm. There are toys and activities for your children to do while in the nursery.
Sunday Morning Kids Zone – K-Motion kids receive their very own kid friendly sermon in their own very special room. They will learn about God's special message for the week. It could be about friends, listening to parents or teachers and ways to help people in the community.
Children's Church – A time for children 4 years old – 2nd grade to go to the Kid Zone for a sermon geared toward their level.
WEDNESDAYS – K-Motion Children's Ministry provides an atmosphere of fun, learning, and worship geared toward Preschool – 5th grade students. Each night is geared toward a theme that includes worship, games, skits, a Biblical lesson and small group time. On a rotating basis there are craft and recreation nights, open gyms, and the first Wednesday of the month is our famed "FAMILY FUN NIGHTS."
If you have any questions about any of the Kids Ministries, please contact the CMFMC Office.